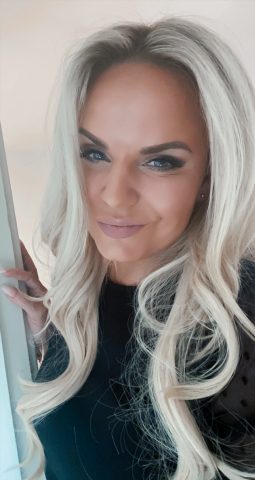 Entrepreneur Camilla Ragus, 33, is struggling with stress. Consequently, she has trouble falling asleep and sleeps poorly, when she does. But that is history now, she says. Her restless nights with racing thoughts are over since she started taking the dietary supplement CBNnight. And it is a true miracle, she says.
"I'm struggling with stress and, consequently, I have for a long time had a hard time sleeping. So, when I heard about CBNnight, I thought I should give it a try. Now, I've taken it every day for a month, and I sleep the whole night, every night – it is a miracle," says Camilla Ragus.

CBNnight is a natural dietary supplement and sleep aid. It is sleep-inducing and helps you fall asleep, sleep more heavily and feel recharged the next day. Just like a sleeping pill, but without any chemicals.
According to Camilla Ragus, there is no doubt about the effect of CBNnight. Because she slept through the night already the first time, she tried it: "The first night I thought, this can't be true, it's too good to be true. But it was so. And I've taken it every day since I just sleep so well with it."
Fall asleep easier
For the best result CBNnight is to be consumed orally before bedtime. The oil is very effectful, thus, Swiss Original Cannabis recommends starting with 2 to 3 drops, seeing how that feels, and regulating as needed. Because it is individual, how much one needs.
"I take approximately three drops every night, before bedtime. And that is plenty for me to have a good night's sleep. That I think is fantastic," she says.
CBNnight does not knock you out, but it helps you fall asleep and sleep better, explains Camilla Ragus:
"I don't feel that I get tired from CBNnight. But normally, I toss and turn for hours before falling asleep because my head is racing with thoughts, keeping me awake. And that doesn't happen now. Instead, I have an easier time falling asleep, and when I sleep, I sleep much deeper."

Too good to be true
CBNnight is a natural dietary supplement specifically developed for sleep. It is unique because it is very effective, despite containing natural ingredients only, and unlike many other sleep aids you can take it is often as needed, because it contains no chemicals nor addictive ingredients.
"My experience has almost been too god to be true. Because I've had such trouble falling asleep in the past. Normally, I would wake up if a pin dropped, but I don't now. I'm very impressed and can only recommend it – 5 out of 5 stars from me," concludes Camilla Ragus.